Court orders Taylor Councilwoman Lopez to pay $13,673.
(Links to prior articles on this issue are at the end of this article.)
Taylor, TX. – April 5, 2018 - Taylor Councilwoman Christine Lopez's business had no basis for a $1,000,000 lawsuit against her constituent and, with prejudice, the 26th District Court ordered her to pay Mowdy $13,673.53, including his legal fees and sanctions for her unconstitutional behavior.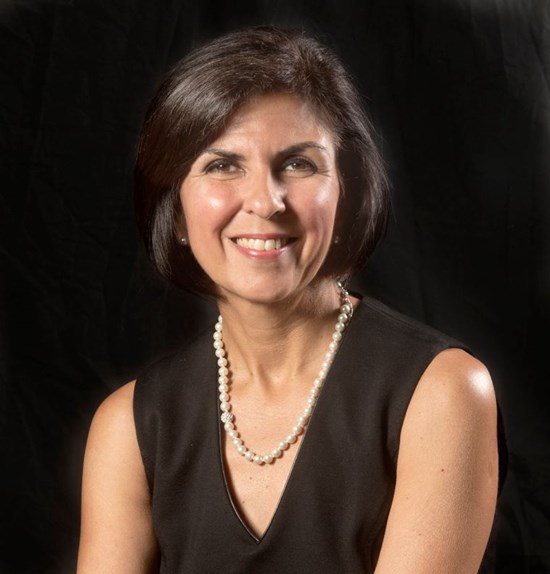 Taylor Councilwoman Christine Lopez
Through the guise of her "Black Stallion Lawn Care" business, Taylor Councilwoman Christine Lopez filed a rambling and incoherent lawsuit against Tom Mowdy in January 2017. She claimed Mowdy defamed her business, and interfered with an existing and prospective contract with the City of Taylor. The Councilwoman's business was bidding on a mowing contract with the City. She also named, but did not sue, Councilmembers Garcia and Gonzales, as Mowdy's "cohorts."
Tom Mowdy, a Vietnam Veteran blogger, fights Williamson County corruption through his website, www.TomMowdy.com and on his Facebook page. The lawsuit story was front page Taylor Press news in January 2017.
Mowdy wrote several articles about Councilwoman Lopez violating the Taylor City Charter. Her business had a mowing contract history with the City and was bidding on a new contract, after she was elected Councilmember. The Taylor City Charter, Section 4.2, contains a "shall not have" qualification provision requiring Councilmembers with a substantial business entity "conflict of interest" to immediately resign.
Supported by Taylor Mayor Brandt Rydell, former Mayor Jessie Ancira, and City Attorney Ted Hejl, the Councilwoman asserted that the City Charter provision could be waived by signing the "conflict of interest" affidavit contained in Texas Local Government Code (TLGC), Section 171.004. However, the Texas Attorney General has appropriately ruled, in Greg Abbott Opinion GA-0068, that the TLGC 171 affidavit cannot be used to void City Charter officer qualification requirements.
Clearly not wanting to go against the Texas Attorney General, Taylor City Attorney, Ted Hejl avoided documenting an official opinion for the City Council. Ted Hejl, did arrange a presentation by Mr. Ross Fischer, addressing "conflict of interest," that was designed to support Councilwoman Lopez.
Ted Hejl introduced the misleading presentation and explained that he did not know Mr. Fischer. Mayor Jessie Ancira, also supporting Lopez, did not speak up to mention that Mr. Fischer was appointed to the Texas Ethics Commission by the Texas House Speaker, Joe Straus, while Ancira was Straus's Chief of Staff. The appointment was considered a disappointing discredit to the lawmaker by EmpowerTexans.com.

Mr. Fischer's presentation was suspiciously crafted. One has to carefully search for his almost hidden mention that Texas Constitution "Home Rule" provisions give authority to City Charters regarding officer's "conflict of interest." He stated a charter can be more "strict" than State law. That brief mention is contained at time mark 8:43 in Fischer's November 10, 2016, Council presentation and supported by the Texas Attorney General Opinion, GA-0068, that states in the middle of page 4: "Chapter 171, accordingly does not abrogate a municipality's authority to adopt provisions regulating conflicts of interest involving it's officers."
The GA-0068 opinion means a Taylor Councilmember cannot use the TLGC 171 affidavit to bypass the more "strict" Taylor City Charter Councilmember "shall not have" qualification provision that requires resignation if there is a significant business entity conflict of interest.
The Texas Attorney General opinion GA-0068 is explicit and supported by Texas Courts, including case law. Taylor Councilmembers are sworn to uphold our laws which includes the Attorney General's Opinions until Texas Courts dictate otherwise.
There was also a Taylor precedence on the issue. A former Mayor was required to resign, by the City Attorney, Ted Hejl, when that Councilmember had a substantial business entity "conflict of interest." Nothing has changed since then.
The Taylor Ethics Ordinance requires Councilmembers to "faithfully" discharge their duties. Faithfully means with "loyalty" to our laws and the City Charter as opposed to ignoring or manipulating them to achieve some personal or political benefit. The facts and the Charter violation were clear long before the lawsuit was filed.
Councilwoman Lopez claimed Mowdy's public communications about her admitted conflict of interest harmed her business. Lopez claimed that Mowdy caused her mowing business up to $1,000,000, in damages, for a $137,000 contract, and caused the City to lose an opportunity to save $82,000.
Claims that Mowdy caused Councilwoman Lopez and the City harm were not supported by some interesting facts: 1. That Lopez filed the lawsuit on January 10, 2017, two days before the contract was denied by the City Council. 2: The $82,000 savings claim was proven false, and publicly admitted by the City Manager, to be a false claim. And 3: Lopez sent in her lawyer to insult and harass two councilmen immediately before the January 12, 2017, contract vote. She would have no basis for the $1,000,000 lawsuit if they voted to approve the contract.
After being insulted, Councilmen Garcia and Gonzales voted "NO" and gave their reasons on Taylor City Council agenda Item 7 video. Councilwoman Lopez claimed, in legal discovery, that the clearly audible Council video was not "audible."
In court, Lopez was unable to provide any evidence that Mowdy harmed her business, or had ever written or spoken any derogatory or untrue comment about her business or her. When her evidence was requested, in discovery, she responded with nothing. Councilwoman Lopez also refused to show how she calculated the claimed $1,000,000, later reduced to $500,000, in damages.
Mowdy was represented by the Osborn Law Firm P.C., founded by Chris Osborn a former Taylor Councilmember, (www.osbornpc.com). Mr. Osborn responded in court using the Texas Anti-SLAPP (Strategic Legislation Against Public Participation) law which protects freedom of speech about matters of public concern such as Councilwoman Lopez's admitted substantial business entity "conflict of interest" with the City.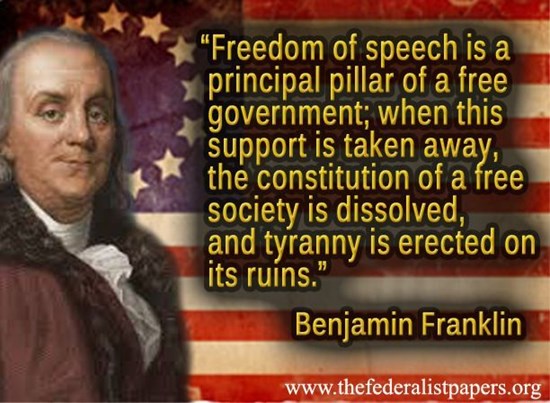 After hearing evidence in March 2017, the 26th District Court dismissed Lopez's "defamation" and "interfering with an existing contract" complaints outright.
The third complaint, "interfering with a prospective contract," was heard on March 7, 2018. Guided by a new lawyer at the March 7, 2018, court hearing, Lopez withdrew her final complaint and pleaded with the Court that she filed the lawsuit because she had been misled by her original attorney.
Despite her oaths to uphold our Constitutions, regular Council pledges to our national principles, and numerous articles written on the issue, Councilwoman Lopez pleaded that she was not aware that Mowdy's actions, speaking about a matter of public concern, were protected by our Constitutional free speech and freedom of association guarantees.
Councilwoman Lopez claimed, to the court, that she was misled and that her original lawyer told her there was "no downside" to her $1,000,000 lawsuit against Mowdy. She told the court she would sue her original lawyer for the harm he has caused. That lawyer was not from Williamson County and one wonders why she could not find a lawyer in Wilco that would file her lawsuit.
The Court accepted Councilwoman Lopez's withdrawal and then awarded Mowdy legal fees and sanctions totaling $13,673.
Councilwoman Lopez can't blame it all on poor legal advice. Christine Lopez is an elected official who has sworn to uphold the U.S. and Texas Constitutions, the principles of our nation, and Taylor's Ethics Ordinance. As an elected official, she has an inherent obligation to understand our form of government and a citizen's basic legal rights. As a Councilmember, Lopez had immediate access to the Taylor City Attorney, Ted Hejl, who should be capable of explaining our Constitutions, Texas law, and citizen rights.
Ignoring her oaths, she filed a lawsuit seeking ridiculous damages and attacked freedom of speech and association. Blinded by greed and rage she sought out a lawyer who apparently determined he could take advantage of her lack of knowledge, inability to apply principles, and character weaknesses.
And, he apparently did. It appears that he saw who she was, stroked her ego, played her, gave her the public spectacle she wanted, took her money, and left her with more than a financial loss. Councilwoman Lopez demonstrated her ignorance and complete disregard for our Constitutions, national values, Texas laws, and the Taylor Ethics Ordinance, and paid a price.
One wonders why her well educated lawyer comrades, former Mayor Jessie Ancira, now Mayor Brandt Rydell, and the City Attorney, Ted Hejl, did not pull her aside and give her a "heads-up" about public life, freedom of speech, freedom of association, and the Texas Anti-SLAPP law. Those are the concepts our democracy and this nation were founded upon. How many have died and suffered for those freedoms? How can the cost of those freedoms, paid by so many, be so easy for a public official to oppress and ignore?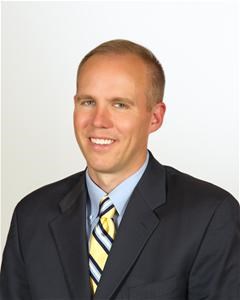 Taylor Mayor Brandt Rydell
Ancira, Rydell, and Hejl, were all there at the January 12, 2017, City Council meeting when Lopez sent her lawyer in to berate the two councilmembers she believed would vote against her contract. They saw City Manager Turner's false $82,000 mowing contract savings scam presentation engineered to give Councilwoman Lopez the mowing contract. They understood the Attorney General opinion and Court decisions that prohibit the use of an affidavit to waive City Charter rules for City Officer qualifications. They are all lawyers, all in politics, and surely they understood freedom of speech and association and Texas law on discussing matters of public concern. What citizens saw was the continuing spectacle of Taylor's political cancer at work.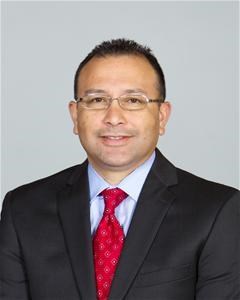 Former Taylor Mayor Jessie Ancira
There was accurate legal information, confirmed by the Court's ruling, about Councilwoman Lopez's lawsuit published and available on January 24, 2017. Published just 14 days after the Councilwoman filed the lawsuit. Seems at least one of her lawyer "friends" should have seen her heading for the revealing loss and given some friendly and accurate advice?
The final truth is that greed, mutual protection, and vote trading, are the cancerous reasons why some of our elected Councilmembers and City officials don't want to follow our rules of law. As seen with the $ millions given to their friends through the Taylor Housing Authority, it is harmful to our City. Taylor citizens deserve Councilmembers and City Officials who will honor their oaths and obey our laws.
----------------------------------------
LINKS TO BACKGROUND ARTICLES:
Taylor Councilwoman Christine Lopez losing her fight with American values.

Taylor Councilwoman Christine Lopez served with "Motion to Dismiss."

Taylor Councilwoman Lopez sends threatening and intimidating letter to Citizens who speak out on her conflict of interest.

Taylor City Councilwoman Christine Lopez attacks Freedom of Speech and Freedom of Association with lawsuit.

Taylor City Attorney, Ted Hejl, misleads the City Council on conflict of interest.

Why does the Taylor City Attorney, Ted Hejl, want to lie to Taylor citizens?

Wilco Attorney Dee Hobbs, Taylor Mayor Jessie Ancira, and Taylor City Attorney Ted Hejl lied to Taylor citizens about Conflict of Interest

____________________________________________________________________
"Corruption in our courts and government will not be stopped by those at the top, they benefit too much. It can only be stopped from the bottom, by each voter becoming informed and holding city and county elected officials responsible."

Tom Mowdy - Like my Facebook and get automatic updates - SEE LINK BELOW