Taylor Councilwoman Christine Lopez losing her fight with American values.
by Tom Mowdy (Links to past articles on this matter at the end of this article.)
Taylor Tx., August 7, 2017-- Taylor Councilwoman Christine Lopez has lost two of her civil lawsuit attempts to crush public criticism of her unethical political behavior. Her claims were direct nuclear attacks on the Texas and U.S. Constitutional provisions for freedom of speech and association.
The lawsuit, filed on January 10, 2017, against this writer, claimed comments about her political behavior are the same as defaming her incorporated mowing business and such communications caused her business to lose a contract vote with the City of Taylor. Councilwoman Lopez is presenting that she and her mowing business are the same legal entity.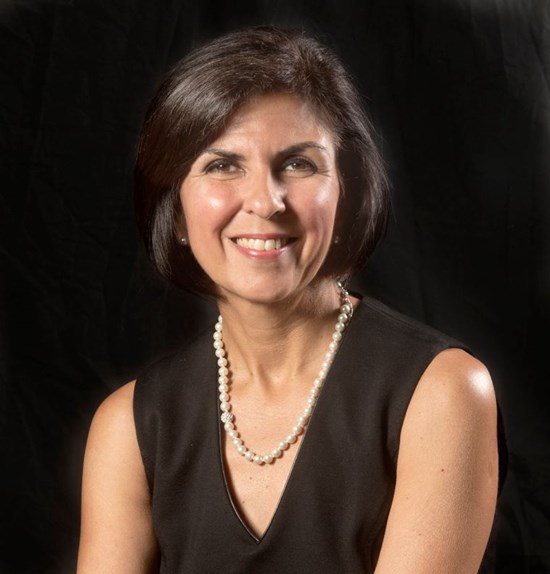 Taylor Councilwoman Christine Lopez
In court, Councilwoman Lopez was unable to present the required evidence to prove her claims of interference with an existing contract or defamation. She was unable to present any evidence that statements made about her prohibited conflict of interest and the Taylor City Charter violations were false, derogatory, defamatory, and were not protected by Texas law, or Constitutional rights.
The Councilwoman's lawsuit now claims $500,000 in damages, against this writer, because the Taylor City Council did not approve a prospective mowing contract for her business.
She claims that Tom Mowdy, writing about the Taylor City Charter, Section 4.2, provision that prohibits substantial Councilmember conflict of interest and her refusal to honor those provisions, was responsible for two Councilmembers voting against her business mowing contract. The contract was later determined to not be in the best financial interest of the City because public political discourse on that "matter of public concern" led to exposing the savings calculations as false.
If Councilwoman Lopez were to win her lawsuit, it would mean that a citizen, or group of citizens, cannot communicate with their elected representatives about their concerns or opinions and, or, with facts and information they believe to be true about public matters.
Contradicting Texas Anti-SLAPP law, Councilwoman Lopez's lawsuit asserts that if a citizen expresses their opinion(s) about a matter of public concern, and their elected representatives vote consistent with that opinion, then the citizen can be sued and punished.
Councilwoman Lopez's claims are oppressive legal theories that will shut down a democracy. Especially in a small town. Her lawsuit has caused a significant and unhealthy reduction in Taylor's political social media discourse. People who were previously involved, are now afraid to discuss matters of public concern.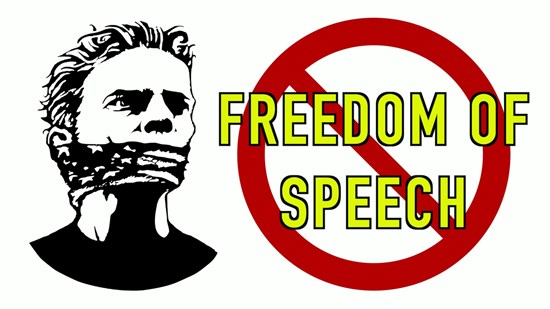 A quick review before moving on: Taylor Councilwoman Christine Lopez is suing her district constituent, Tom Mowdy, for $500,000 because her business lost a majority vote of the City Council for a $137,000 contract. She claimed the lost votes were caused by Mowdy's freedom of speech and association influence with two other Councilmembers.
Lopez filed the lawsuit two days before the vote and she claimed much more in "damages" than she could ever profit from the contract. Since filing the claim, she has refused to reveal how she calculated the "damages."
While suing only Tom Mowdy, the Councilwoman's lawsuit claimed there was a group of "cohorts" engaged in a conspiracy to prevent her from being on the City Council and to prevent her business from getting a mowing contract. Apparently, Tom Mowdy was the responsible leader of the "cohorts" because he writes about her signed affidavit admitting a substantial business entity "Conflict of Interest," and her violations of the Taylor City Charter and ethics ordinance.
So, it's really about shutting up Tom Mowdy, rather than the claimed actions of individuals in the cohort group that were not sued. Her lawsuit brief claims the "cohorts" included Mr. Herbert Brinkmeyer, Councilmen Robert Garcia and Chris Gonzales, and "others."
Lopez sued, through her incorporated mowing business, and cannot produce evidence that Tom Mowdy has ever written or spoken a derogatory word about her mowing business. There is no such evidence.
Legal discovery showed there were no meetings, no phone texts, no phone discussions, no emails, and no disparaging or defaming communications about her mowing business by, or from Tom Mowdy, to, or with, anyone, ever. So, her lawsuit could only point at his writings that were limited to civil and factually supported discussions of her political behavior. Those articles are all available on Tom Mowdy's Facebook page and website, www.tommowdy.com.
Tom Mowdy has only written about and discussed Councilwoman Lopez's admitted public official "Conflict of Interest" and she claimed to the court that was the same as writing or talking about her business and therefore caused her business to lose the contract. Her lawyer made the same representation to the City Council. Councilwoman Lopez does not want to recognize her political behavior is subject to free political discourse and public debate.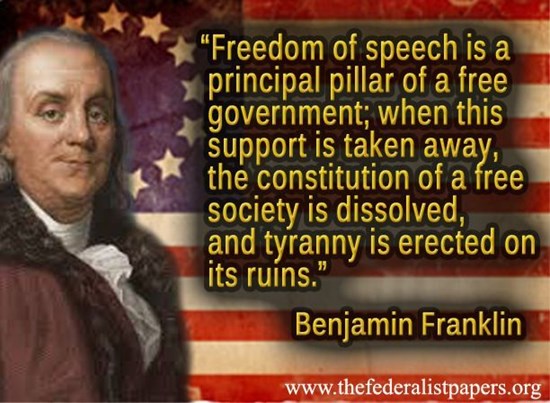 Lopez's brief, to the court, did not mention that her lawyer filed the lawsuit and then, two days later, personally addressed the Taylor City Council and insulted and threatened the two Councilmembers she attacked in the lawsuit. After being insulted and threatened, they both voted against the contract. That event was captured on the January 12, 2017, Taylor City Council meeting video, Item 7, part 2, beginning at time mark 53:53. (This link has a partial written extract of the January 12, Council meeting with time marks annotated.)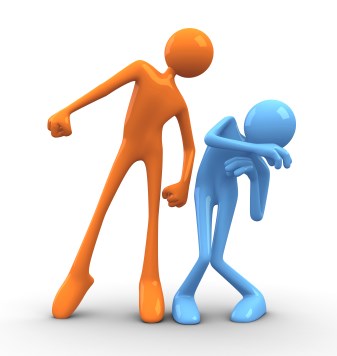 We are smart and know a lot better than you, so do what we say!
If the contract had been approved by the City Council vote on January 12, 2017, Lopez would have had no basis for the lawsuit she filed two days prior to the vote.
Already committed by her lawsuit investment and seeking to pocket $500,000 plus legal expenses, Councilwoman Lopez had motive to ensure the contract was not approved. $500,000 was much more than she could possibly profit on a $137,000 contract.
So it happened that, while "recusing" herself, she sent her lawyer in to address the Taylor City Council and demean and "piss-off" two Councilmembers immediately before the contract vote.
If not for dated court records and the video, one might question if this actually happened. The January 12, 2017, Taylor City Council meeting video, item 7, part 2, is proof that Lopez's lawyer made integrity insults and threatened a public political "reckoning." All directed at Councilmembers Garcia and Gonzales who both clearly stated, before their vote and on public record, that their votes would be the results of their independent analysis and political processes.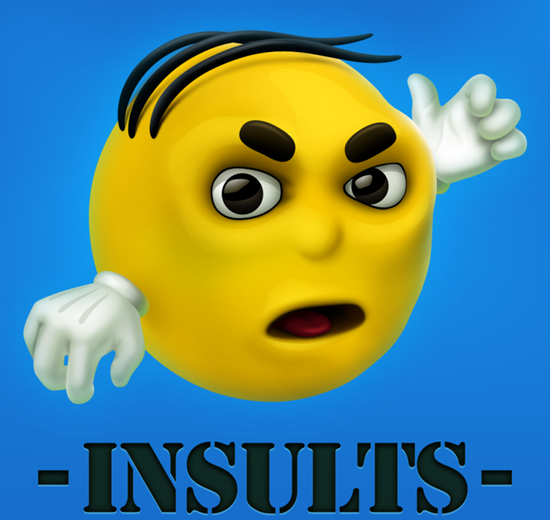 You have no integrity if you don't sign the contract!
Councilman Gonzales questioned and rebuked the lawyer, as recorded on the City Council video, about the threats and insults. Councilman Gonzales's comments, at time mark 67:04, in the meeting video, included:
"I would just like to make this clear since it has been brought up, in a way I feel that it's kind of demeaning to myself, or even (unintelligible) to the council that we have to have these discussions right now. But, in a way, those decisions are those things. I as a councilmember have always made decisions, and I said it tonight, based off of what I look at and make decisions for myself. Granted that I'm not a uh, I'm educated, not as a lot of people here, especially sitting on the dias. But, I think I have a good thought process and what I do is I take information and I look at it and I try to make the best decision that I can, and I think I've done a great job over the past seven to eight years I've done a pretty good job."
NOTE: Councilwoman Lopez claims, in discovery, the City Council recording is inaudible.
The public attempt, by Lopez's lawyer, to insult, bully, and intimidate the two military veteran Councilmembers could only be expected to result in valid reasons for the two Councilmen to vote against the contract. Who would want to do business with a business that gets a lawyer to demean, threaten, and intimidate you, before you sign the contract? It is not a good omen.
With their "NO" votes, Taylor Councilmembers Chris Gonzales and Robert Garcia sent the public message that a business cannot expect to be entitled to a contract, or obtain City contracts with insults, threats, and intimidation. Approving the contract after such public vendor behavior and after being given the contract cost information only 24 hours before the vote, would only establish a very bad precedence that invites similar staff and vendor behavior in the future.
Lopez's lawyer publicly bragged, a veiled threat, about filing the lawsuit against Mowdy when he addressed the City Council. A "Yes" vote would have made it appear Garcia and Gonzales voted to approve because they feared and succumbed to Councilwoman Lopez.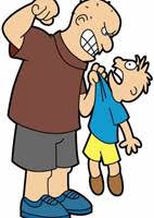 From now on we will tell you what to read, who you can talk to, and how to vote!
Taylor Councilmen Rydell and Ancira did not seem concerned, about appearing to cower to such threats or the attacks on freedom, and voted to approve the mowing contract in an obvious future vote trading deal. They wanted Lopez on their side, power and control, for her to owe them in the future. Giving her the contract would probably help their objectives.
It appears there was, and is, much more than a contract on the table for consideration. Gonzales and Garcia are elected officials with the authority to vote according to their judgement. They heard the arguments, they serve their voters.
The whole scene, vote trading and Lopez's contract entitlement expectations, exposed why Taylor citizens voted for a City Charter with an unwaiverable provision that prohibits Councilmembers from having substantial conflicts of interest. Home Rule means the Texas Local Government code affidavit cannot be used to void what the voters approved in their charter. Conflict of interest prohibitions are necessary because being in political office can be tempting, particularly when politicians use contract votes as political currency.
Ironically, the $82,000 mowing contract cost savings claimed by Councilwoman Lopez and the City Manager, and readily accepted by the two highly educated and experienced lawyers, Councilmen Rydell and Ancira, would later be proven false and the claimed financial justification for the contract not true.

Oooops! Just a miscalculation that made it look a little different.
The June 20, 2017, Department of Public Works Director's resignation letter indicates there was management suppression of the true mowing cost information and there was more than one person who knew the numbers were false. An honest Councilmember secretly given that true mowing cost knowledge would be obligated to vote "NO," and to protect the whistleblower from future internal or external retribution.
There are many reasons an individual may contact a City Councilmember and want to remain anonymous. Perhaps a disgruntled City employee, afraid his job will be contracted out to a business that uses cheaper labor with no benefits. Perhaps a competitor who knows the government calculations are wrong. Perhaps just a person who wants to express their opinion and remain private.
Should those "whistleblowers" be sued if exposed and their elected official votes against a contract? Should the Councilmember expose the "whistleblowing" voter or employee to the City Manager after the vote?
There is a nagging question about the mowing cost savings claim. Councilwoman Lopez has a mowing business and is on the City Council. Would it be too much to think that, as an owner of a mowing business, the Councilwoman would know how to examine the City's mowing operation and costs?
She recused herself from the issue. But, all Councilmembers had access to the mowing cost presentation. The data was evidence the City was way overspending on mowing if it could be outsourced to save $82,000. How could anyone mow so cheap and still make a profit? And, by their oaths, Taylor Councilmembers all had an obligation to understand the costs and vote to seek the best outcome for the taxpayer.

With her experience and position, Councilwoman Lopez should have been motivated and able to examine and determine the costs of each City mowing alternative and the truth of the cost presentation. Recused or not, she had an obligation and oath to honor. But, she clearly preferred the illusion of the City saving $82,000 by doing business with her corporation.
Lopez made the false claims of cost savings a justification for and a central part of her lawsuit. Lopez specifically stated Tom Mowdy was costing the taxpayers $82,000 by influencing City Council votes. Her lawyer made that claim to the City Council and presented it as a horrible cost, blight, and burden brought to the City by the evil villain, "Tom Mowdy."
The lawyer's message was that, confronted with such evil, Lopez was morally and righteously attacking Mowdy with a harsh and expensive lawsuit to save the Taylor citizens.
It was all a show, a spectacle, designed to cast an illusion, gain acceptance, obscure the truth, to scare, and to normalize and justify attacking freedom of speech and association in Taylor.
In her business, Councilwoman Lopez formulated a commercial bid on the work, so she had to know something was wrong with those numbers. Yet, she said nothing. And, here you see a part of the problem with conflict of interest.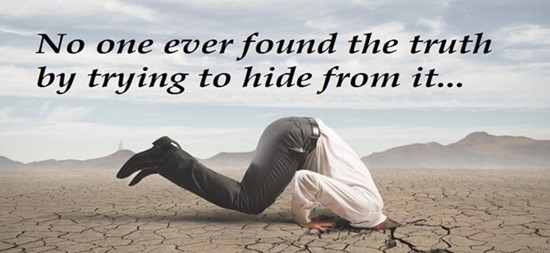 It took a real estate broker, Mr. Gary Gola, a recent candidate Tom Mowdy supported for City Council, to recognize and publicly expose the false savings calculations. The Mayor and City Manager had no choice except to confirm Mr. Gola's truth, and then they blamed the miscalculations on a mysterious former employee. The Director of Public Works resignation letter casts doubt on that official explanation, clearly indicating deception. The Mayor and City Manager never explained why they did not give the Councilmembers more than 24 hours to examine the costs that were produced by a "former" employee.
Lopez has made a third civil lawsuit claim of "Interference with a prospective business relation." That claim is anticipated to be heard by the court in September. However, there is no chance Lopez can prove the elements required for that claim. One of those elements is that there had to be an "independent tort" such as a physical threat or a criminal act to influence the vote.
There was no independent tort, no threats of any kind, and speaking freely in this "free" nation about matters of public concern is healthy for our community and not an unlawful act.
Each citizen must know and be assured that speaking and writing what you believe to be true about matters of public concern is lawful, encouraged by Texas law, a critical principle of our democracy, protected by our Constitutions, and a fundamental citizen obligation in a democracy.
---------------------------------------------------------------
LINKS TO BACKGROUND ARTICLES:
Taylor Councilwoman Christine Lopez served with "Motion to Dismiss."
Taylor Councilwoman Lopez sends threatening and intimidating letter to Citizens who speak out on her conflict of interest.
Taylor City Councilwoman Christine Lopez attacks Freedom of Speech and Freedom of Association with lawsuit.
Taylor City Attorney, Ted Hejl, misleads the City Council on conflict of interest.
Why does the Taylor City Attorney, Ted Hejl, want to lie to Taylor citizens?
Wilco Attorney Dee Hobbs, Taylor Mayor Jessie Ancira, and Taylor City Attorney Ted Hejl lied to Taylor citizens about Conflict of Interest
____________________________________________________________________
"Corruption in our courts and government will not be stopped by those at the top, they benefit too much. It can only be stopped from the bottom, by each voter becoming informed and holding city and county elected officials responsible."
Tom Mowdy - Like my Facebook and get automatic updates - SEE LINK BELOW