Do the Austin American Statesman and Taylor Press mislead their readers?
By Tom Mowdy
Taylor TX. July 17, 2016 - Do the local news businesses tell the truth, the whole truth, and nothing but? Or, do they purposely leave out important information? If so, why?
Tune in to the Mike Allen Show live podcast on Wednesday night at 9pm to hear evidence that cast doubt on the fourth estate value of the Austin American Statesman, Taylor Press, and other local Wilco media.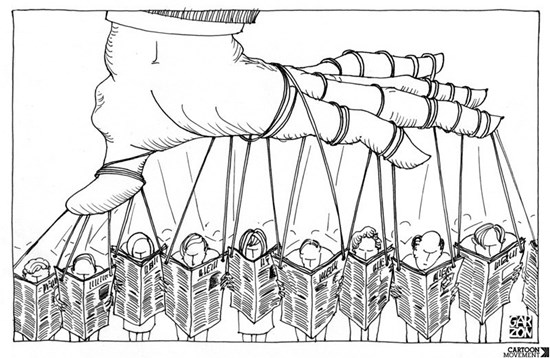 There is a lot of evidence indicating Williamson County citizens are frequently misled by the local media, or what is called the "fourth estate." We will discuss specific examples that include the Austin American Statesman and the Taylor Press during the show.
Learn how the Taylor Press and Austin American Statesman ignored important facts and deliberately presented questionable information about the Taylor Housing Authority losing more than $2.5 million in assets and over $700,000 per year in income.
Why did the Taylor Press and Taylor Chamber of Commerce make a former city council member, who was being sued by the City of Taylor to return $ millions in fraudulently obtained property, the Master of Ceremonies for the City Council candidate forum?
Why won't the Statesman, Taylor Press, and KXAN ask Taylor's Mayor Ancira, or the Taylor City Attorney the tough questions about the Housing Authority of the City of Taylor?
Give the show a listen and you are welcome to call during the show and ask questions. The number to call during the show is: 512-539-0357.
Don't forget, you can listen to the podcast anytime, but, you can only call in during the live show that starts at 9pm Wednesday, July 20, 2016. Here is the internet link: The Mike Allen Show-
___________________________________________
"Corruption in our courts and government will not be stopped by those at the top, they benefit too much. It can only be stopped from the bottom, by each voter becoming informed and holding city and county elected officials responsible.
Tom Mowdy - Like my Facebook and get automatic updates - SEE LINK BELOW