Home
❭
News
❭ Evidence that Taylor Mayor Rydell and City Attorney Hejl deceived the City Council and Public about the Taylor Housing Authority
Evidence that Taylor Mayor Rydell and City Attorney Hejl deceived the City Council and Public about the Taylor Housing Authority
May 5, 2023
TO: Taylor City Clerk, Taylor Public Information Officer
CC: Taylor City Council members - Brandt Rydell, Mitch Drummond, Dwayne Ariola, Robert Garcia, Gerald Anderson, President Taylor Housing Authority - Chris Osborn
SUBJECT: Texas Public Information Request – False information presented to 425th District Court.
Under Texas Public Information Act provisions, I request the document(s) identified in the "Documents requested" section of this correspondence.
Background:
Taylor City Attorney, Ted Hejl, filed multiple legal motions with Texas Courts, Cause # 15-0021-C277, which contain statements that boldly contradict the Texas Attorney General (TAG) and Texas Courts conclusions. Specifically, Mr. Hejl claims the Taylor Housing Authority (THA) is a "separate" entity from the City of Taylor, TX.
Mr. Hejl, has maintained that position without any credible documented basis for the contradiction. That false assertion to the courts has been harmful to Taylor citizens in legal actions involving the large scale theft and fraud reported by the U.S. Department of Housing and Urban Development in HUD audit memorandum dated October 2, 2014.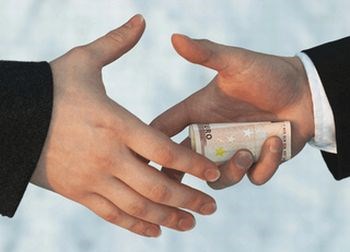 Considering TAG opinions and multiple unanimous Texas court case precedence, since 1954, Mr. Hejl's characterizing THA as a separate entity from the City is false and appears to be a deliberate misrepresentation designed to benefit Mr. Hejl's long time associate, Mr. Ed Komandosky.
Mr. Hejl is suing Mr. Komandosky for THA, to recover $ millions in stolen resources. Throughout the lawsuit, Mr. Hejl has been employed as a contract lawyer under the direct authority of Mr. Komandosky. Mr. Komandosky is the Chief Executive Officer of the Lower Brushy Creek Water Control Improvement District. Mr. Hejl received multiple paychecks signed by Mr. Komandosky during each year since the original lawsuit was filed against Mr. Komandosky in 2015.
Mr. Hejl is suing Mr. Komandosky for the City while employed by Mr. Komandosky. That relationship is a conflict of interest which has obviously influenced Mr. Hejl's lawsuit performance, and has cost the City $ millions in assets, continuing cash flow, and legal expenses. The cash flow from the THA Public Facility non-profits, Taylor Sunset Housing Development and Mallard Run Housing Development now illegally, in violation of Texas Local Government Code (TLGC) 303, accrue to Mr. Komandosky's control. Both of those non-profits were created by THA and are by law "Public Non-Profits" subject to TLGC 303.
TLGC Sec. 303.022., regulates the creation of Public Facility Non-profits and states: "CREATION UNDER OTHER LAW. A nonprofit corporation created by a housing authority under the Texas Non-Profit Corporation Act (Article 1396-1.01 et seq., Vernon's Texas Civil Statutes), regardless of the date the corporation is created, is considered a corporation under this chapter, has the rights and powers necessary or convenient to accomplish a corporation's purposes under this chapter, and is subject to the requirements of this chapter." Both Taylor Sunset and Mallard Run non-profits were created by THA.
TLGC Sec. 303.043 further states: "NET EARNINGS. No part of a corporation's net earnings remaining after payment of its bonds and expenses in accomplishing its public purpose may benefit a person other than the sponsor of the corporation." TLCG 303 defines THA as the "sponsor" of the Taylor Sunset and Mallard Run public facility non-profit corporations.
In the lawsuit against Mr. Komandosky, Mr. Hejl's representation to Texas Courts appears to be an attempt to mislead, confuse, and deceive the 425th Texas District Court and the Taylor City Council into believing the Taylor Housing Authority is totally independent from the City of Taylor. Yet, the TAG and Texas Courts have published multiple conclusions, since 1954, that a municipal housing authority is an organizational division of the city that created the housing authority.
The misrepresentations made by Mr. Hejl have resulted in a confused and negligent Taylor City Council. That confusion and negligence has contributed to the City of Taylor losing $ millions in resources meant to support housing for children, disabled persons, and senior citizens who make up the majority of individuals needing housing support in Taylor.
As shown in the linked extracts below, Texas Court rulings and the TAG have both repeatedly determined THA, created by the Taylor City Council, is legally a "division" of the City of Taylor, TX. The TAG has the legal right to "interpret" Texas law. The two TAG opinion extracts below are linked to published TAG opinions that determined THA is legally a division of the City of Taylor.
Extract of Texas Attorney General Opinion DM-71:
Texas authorities presented with the issue have uniformly held municipal housing authorities to be "divisions" of municipalities and, as such, subject to the laws applicable to municipalities. Mm v. Ho&g Auth of Dallas, 266 S.W.2d 487 (Tex. Civ. App.--Dallas 1954, writ refd n.r.e.); Aemu Casualty & Surety Co. v. Glidden Co., 283 S.W.2d 440 (Tex. Civ. App.-Eastland 1955), rev'd on other groti, 291 S.W.2d 315 (Tex. 1956); Attorney General Opinions JM-687 (1987); JM-573 (1986); MW-132 (1980).
Extract of Texas Attorney General Opinion DM-426:
"Texas case law and opinions of this office have concluded that a municipal housing authority is a division of the city that created it. Similarly, this office has concluded that a county housing authority is a division of the creating county."
Under the contract signed by Mr. Hejl, he has an obligation to provide "timely and accurate" legal advice to the City, which includes the City Council and Taylor Citizens. Mr. Hejl appears to have deliberate disregard for his contractual responsibility which has been a major factor in the loss of $ millions intended to support the Taylor housing program. That gross failure negatively impacts current and future children, disabled, and senior citizens' housing security in Taylor.
Documents requested:
Any document(s) the Taylor City Attorney interprets as giving him reason and authority to ignore, misrepresent, disregard, or contradict the Texas Attorney General's published opinions and Texas Court precedence, since 1954, and cited in this email, which have all determined THA is an organizational division of the City of Taylor.
-------------------------------------------------------------------------------------------------------------------------------
(NOTE: The Taylor City Clerk responded:
Diana Mclean <dianna.mclean@taylortx.gov> Wed, May 10, 9:44 AM
Good morning,
Regarding your open records request below, the city has no documents responsive to your request.
Thank you,
Dianna McLean, TRMCm City Clerkm City of Taylor, Texas (512)352-3676)
-------------------------------------------------------------------------------------------------------------------------------
Contact Information:
Please respond via email to: major.tom.mowdy@gmail.com
This Texas Public Information Act request, complete with embedded links can be accessed under the "News" tab on www.tommowdy.com.
Sincerely,
Tom Mowdy
CC: via certified mail; Judge Betsy Lambeth, Texas 425th District Court