Investigation of Wilco Family Court System
Investigation of Wilco Family Court System
By Tom Mowdy________________________________
I made the following speech to the Williamson County Commissioners Court on January 5, 2016:
"On December 1, 2015, several individuals spoke to this court requesting you exercise leadership to address the growing family court corruption problem in Williamson County.
So far, there has been no visible leadership response from any member of this court. Since December, more families have come forward bringing more and more evidence of Williamson County family court corruption.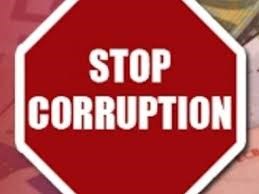 The evidence includes courts operating behind closed doors in violation of the Texas Constitution, unlawful ex-parte decision making, suppression of child sexual abuse evidence, ignoring the endangerment of children, fraudulent billing, gag orders to keep victims quiet, and much more.
The body of evidence clearly indicates the Williamson County family court system is being used to enrich and sustain a corrupt racketeering organization.
The evidence clearly indicates the Williamson County family court racket is harming hard working middle class families that fall into the trap. These families are the citizens who desperately need your leadership to protect them.
While you have no authority over those courts, or their behavior, you do have a legal and moral responsibility to ensure Williamson County citizens are not subjected to any corrupt racket, including government.
I ask you, the highest government body in Williamson County to take action that will protect the citizens of Williamson County by demanding a transparent investigation.
That investigation should be conducted by a separate authority like the Texas Rangers or Federal government, to determine the facts. The appropriate legal authorities should take action as the facts of that investigation indicate to protect Williamson County Citizens."
______________________________