Is Taylor Press choosing propaganda over accurate reporting?
(Links to background articles are at the end of this article.)
Taylor Tx., April 23, 2018 - Taylor Press Editor, Richard Stone, has his communication priorities. But, those priorities do not appear to include truth in reporting. The most recent of his old boy network propaganda support efforts came when he was shamed into writing the follow-up conclusion on a civil lawsuit filed by Taylor Councilwoman Christine Lopez.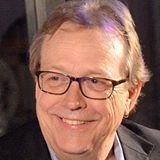 Taylor Press Editor, Richard Stone
Back in January 2017, Editor Stone rolled out a lengthy front page story when Taylor Councilwoman Lopez used the guise of her "Black Stallion Lawn Care" to file a $1,000,000 lawsuit against one of her constituents. She sued that constituent because he spoke out about her City Charter "conflict of interest" violation. Stone's Taylor Press article was clearly supporting Lopez's legal attack against freedom of speech and association.
Despite Editor Stone's support, Councilwoman Lopez lost her lawsuit and the Defendant, Tom Mowdy, published an article about the legal loss on April 5, 2018. It did not go well for Councilwoman Lopez in Court. Some citizens, like Bill Rhoades, noticed there was no follow-up from the Taylor Press about the Councilwoman's legal attack and her court loss.
Bill Rhoades recently started a Facebook blog, The Taylor Transparency. On his second show, Bill challenged Editor Stone about the absence of a follow-up on the Lopez vs Mowdy lawsuit. Tom Mowdy had already published the results of the lawsuit and for some reason, the Taylor Press ignored the final chapter of their own story.
Editor Stone responded to Bill with the explanation that Stone always got both sides of the story before publishing. Bill reminded Stone that the Taylor Press did not get Mowdy's side of the story when it was published back in January 2017. With that, Bill caught Editor Stone creating a false professional premise intended to add credibility to Stone's work. Bill demonstrated clear evidence that Stone does not get both sides before publishing.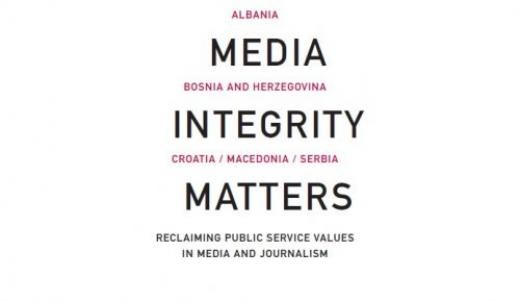 It doesn't stop there. Bill Rhoades reports, in his blog video, that Stone claimed he wanted to be professional and contact Mowdy before writing a story. What actually happened was Editor Stone contacted Mowdy's lawyer. Mowdy's lawyer told Stone to contact Mowdy directly to get the story.
Contrary to his professional claims, Stone never contacted Mowdy to "get the other side." Stone published the follow-up story on April 21, 2018. The Taylor Press story, written by Editor Stone, contains what can only be described as deliberately misleading information.
Editor Stone tries to cast the story as one quite different from what is contained in the order signed by the 26th District Court. Bear in mind that as Stone wrote his story, he had the signed order from the 26th District Court available with a single click in the first paragraph of Mowdy's April 4, 2018, article. Or, he could have called Mowdy, or obtained the order from the District Clerk.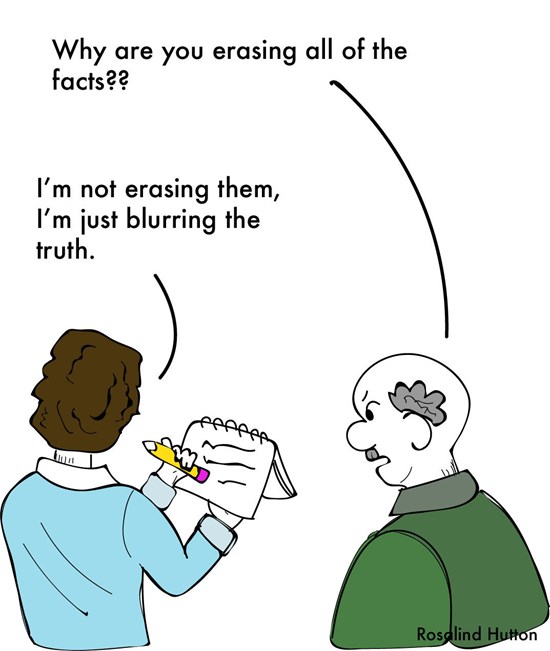 Editor Stone and citizen
Editor Stone wrote that the 26th District Court Judge let Lopez's Defamation claim stand. That is false, the "defamation" claim was legally a "disparagement" claim. The disparagement and "interference with an existing contract" claims were completely dismissed, WITH PREJUDICE, by order of the 26th District Court. The court order reads:
"a. Plaintiff's causes of action for business disparagement and tortious interference with existing contract are hereby DISMISSED WITH PREJUDICE."
Plantiff is Lopez. The term PREJUDICE means the Judge believes it is completely without merit so don't try bringing those two complaints back into this court.
Line b., is about Lopez's third, and final, claim of "interference with a prospective business relation." She gave notice to the court that she wanted to withdraw, or "nonsuit," that claim. The court accepted Lopez's withdrawal and dismissed the claim, also with prejudice. The court order reads:
b. Plaintiff's notice of nonsuit pertaining to tortious interference with prospective business relations is granted and the claim is dismissed with prejudice."
Line C., is the court cost and attorney fees, as mentioned in Editor Stone's article. But, what Stone did not mention is the additional $15,000 legal fees that would be awarded to Mowdy if Lopez unsuccessfully appeals to another court. This was a "pre-emptive" warning and financially threatening burden placed on Lopez by the court.
Finally, Line d. While Editor Stone did mention the legal fees and court costs, he forgot to mention the sanction the court placed on Lopez. He seemed to not want anyone to know that Lopez was sanctioned, or fined, by the court for her behavior. A $2,500 sanction was ordered paid to Mowdy for the purpose of deterring, or preventing, Lopez from ever filing such a lawsuit again. The court order reads:
"d. To deter the Plaintiff from bringing similar actions in the future, Plaintiff is ordered to pay additional sanctions to Defendant in the amount of $2,500.00"
When the actual court order is compared to Stone's article, it looks like Stone was trying to protect Lopez from public responsibility for her unconstitutional behavior. His failure to be truthful about our national principles is misleading, particularly to younger citizens. We need to encourage and build the strength of all citizens to speak out when they see unacceptable elected official behavior.
Citizens need to know the full truth when a fellow citizen's Constitutional rights are violated by an elected official and successfully defended. Those who ignore or deny and then misrepresent the truth simply want to control the electorate with propaganda. Citizens need to know they can fight and win against corrupt politicians.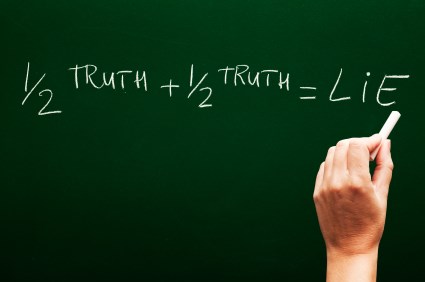 Editor Stone is unprofessional and irresponsible when his writing seeks to ignore the principles and purpose of laws in favor of politicians who want to violate Taylor's City Charter. He is a newspaper editor, a person who should obsessively support accurate research and news reporting and defend freedom of speech and association.
However, the accumulated evidence indicates Taylor citizens cannot expect Taylor Press Editor Richard Stone will do adequate research, develop and ask pertinent questions, or present an unbiased story about any political matter. From the character of his actions and writings, Taylor citizens have good reason to suspect The Taylor Press Editor, Richard Stone, is an obedient servant to the corrupt "Old Boy Network."
___________________________________
LINKS TO BACKGROUND ARTICLES:
Court orders Taylor Councilwoman Lopez to pay $13,673.
Taylor Councilwoman Christine Lopez losing her fight with American values.

Taylor Councilwoman Christine Lopez served with "Motion to Dismiss."

Taylor Councilwoman Lopez sends threatening and intimidating letter to Citizens who speak out on her conflict of interest.

Taylor City Councilwoman Christine Lopez attacks Freedom of Speech and Freedom of Association with lawsuit.

Taylor City Attorney, Ted Hejl, misleads the City Council on conflict of interest.

Why does the Taylor City Attorney, Ted Hejl, want to lie to Taylor citizens?

Wilco Attorney Dee Hobbs, Taylor Mayor Jessie Ancira, and Taylor City Attorney Ted Hejl lied to Taylor citizens about Conflict of Interest

____________________________________________________________________
"Corruption in our courts and government will not be stopped by those at the top, they benefit too much. It can only be stopped from the bottom, by each voter becoming informed and holding city and county elected officials responsible."

Tom Mowdy - Like my Facebook and get automatic updates - SEE LINK BELOW