Mowdy Points to Culture of Corruption in Williamson County
Mowdy Points to Williamson County's "Culture of Corruption"

The Williamson County 277th District Court Judge Stacey Mathews confirmed that a false sworn lien claim was filed in county records, and in her court, by an attorney and his client, claiming $113,914.11 against a homestead. Texas law describes those acts as perjury and forgery. Felony level crimes.
By a September 5, 2014, court order, the judge confirmed facts showing the property lien claim was not valid, the document contained false claims and accounting, and crimes were committed against the homeowner, a senior citizen and Vietnam war veteran. Judge Mathews forced the veteran to pay $8,000.00 in legal fees to remove the false lien claim from his homestead.
While the judge confirmed the facts of the false claims and crimes, she refused to sanction or take any action against the contractor and lawyer who filed the false documents in three official proceedings or make any comments about the confirmed crimes.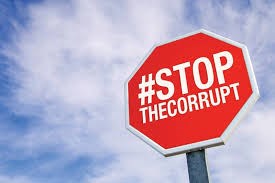 Tom Mowdy, Candidate for Williamson County Commissioner Pct-4 describes the ruling as confirmation of cronyism, injustice, oppression, and moral failure in Williamson County's government. Mowdy points to mountains of evidence in his "Williamson County's Culture of Corruption" campaign speech.