Mowdy announces bid for County Commissioner, Precinct 4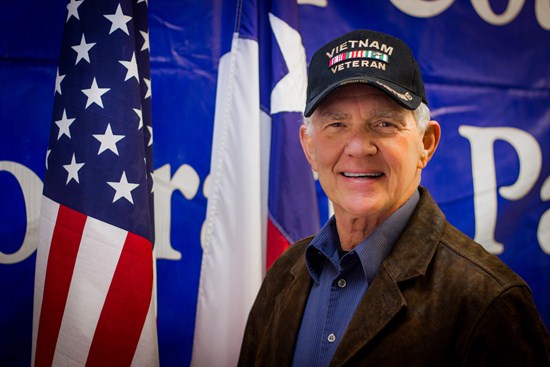 CANDIDATE FOR COUNTY COMMISSIONER STATEMENT by Tom Mowdy
"Based on my recent experiences, communications with other citizens, and research and observations of Williamson County Commissioner's Court conduct, I have decided to run for the County Commissioner Precinct 4 seat. I am honored to have Reverend Roosevelt Harris, of Taylor Texas as my Campaign Treasurer.
I have been a resident of Taylor, since October 2008. I am a retired commissioned Army officer with Vietnam service as an assault helicopter Fight Leader in the 1st Air Cavalry Division during the height of the Vietnam war and Commanded a Tank Company facing Soviet Russia's Iron Curtain, during the Cold War. I have a Masters Degree in Public Administration and I'm a Honor Graduate of the U.S. Army Command and General Staff College. I have worked for the Federal Government, State Government, and have created, owned, operated, and sold two successful businesses.
I have many concerns about the conduct of the Williamson County Commissioner's Court. I can bring strong leadership, extensive management experience, and a proven dedication to our Constitutional rights, principles, and open and fair government to the Court.
<IMG_3538.jpg>