Taylor City Attorney, Ted Hejl, misleads the City Council on conflict of interest.
By Tom Mowdy
Taylor, TX., November 16, 2016 -- The Taylor City Attorney, Ted Hejl, orchestrated a "conflict of interest" presentation to the City Council at the Thursday, November 10, 2016, City Council meeting. As can be expected from Ted Hejl, the presentation gave false information and was obviously designed to mislead the City Council and Taylor Citizens.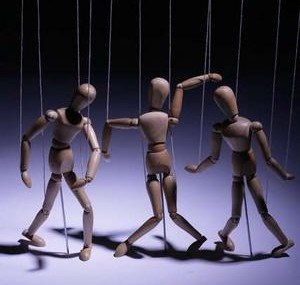 Hejl began his misdirection, at 1:08 in the item 7 video, with the illusion that The Texas Attorney General (TAG) does not give opinions on matters concerning city charters and the issue at hand. That misrepresentation was not clarified by Hejl's "expert" who gave most of Hejl's presentation.
TAG does provide opinions on Texas city charters if the question involves Federal or Texas State laws. What they won't do is interpret the meaning of wording in a charter. The facts of what TAG will do and won't do on city charter opinions are explained by TAG and contained in TAG opinion GA-0356.
The GA-0356 opinion was published on September 12, 2005, and was about a Texas city charter. A more recent opinion, KP-0026, was published on July 13, 2015. Both of those TAG opinions involve Texas city charters. TAG has been giving opinions on city charters for years and that documented work is readily available to citizens and the Taylor City Attorney.
As the presentation progressed, it was all about how a Texas Law could be used to abrogate, or abolish, a provision of the Taylor City Charter. So, it would seem very relevant for Mr. Hejl to discuss the detail of what opinions TAG would provide on city charters. He apparently did not want that to be clearly understood, or questioned, so he did not provide that information.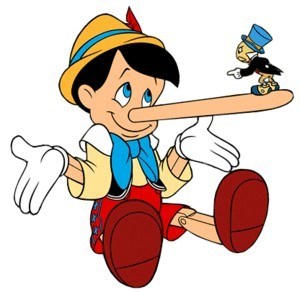 Under Texas "Home Rule" provisions, Taylor citizens created, voted on, and approved the Taylor City Charter. The Charter contains Section 4.2 which defines qualifications for City Councilmembers. One of those qualifications is an absolute prohibition against a substantial business conflict of interest as defined "under the laws of the State of Texas."
Very important to note that the Taylor Charter Section 4.2 Qualifications provision refers to State Law. That means the voters were mindful of all Texas laws regarding conflict of interest when they included the prohibition.
Section 4.2 disqualifies and requires a Councilmember to vacate the office if the Councilmember has a substantial business entity conflict of interest with the city. A less than substantial, as defined by State law, conflict of interest is allowed.

Certainly, when Taylor citizens voted to establish a restrictive conflict of interest qualification for City Councilmembers they did not intend that restriction could be immediately overcome by referral to State law through another section of the Charter.
The Taylor City Charter does not contain any explicit provisions allowing a Councilmember to violate or abrogate the Elective Officers Section 4.2 qualifications.
Section 10, CONTRACTS, includes provisions for "any" conflict of interests for contracts, which can include other than business related, such as zoning, and applies to City employees and officers. Section 10 has nothing to do with controlling or excusing Councilmember prerequisite qualifications.
However, the Taylor City Attorney, claims that despite the Texas "Home Rule" laws which allow cities to create a city charter restricting or prohibiting conflict of interest, that a State Law can be used to abrogate the required qualifications for a City Councilmember. So, according to the City Attorney, the issue involves a question of State Law.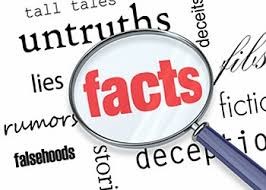 Specifically, Ted Hejl claims that through Section 10, CONTRACTS, of the City Charter, Texas Local Government Code (TLGC), Section 171.004 would allow a Taylor City Councilmember to avoid compliance with the Section 4.2 Councilmember qualification requirement by signing an affidavit, declaring the conflict of interest, and then recusing themselves from any votes involving the substantial business entity conflict of interest.
Note, in the conflict of interest presentation, at time mark 8:43 on item 7, Hejl's expert states a charter cannot contradict State law, but, can be more stringent. Then at 29:05, he claims the Section 10 CONTRACTS, can abrogate the more stringent City Charter qualification prerequisites for City Councilmembers. These are conflicting positions.
The expert doesn't explain how a person can become a City Council member and eligible to consider a contract, under Section 10, when that individual doesn't meet the qualifications to be a City Councilmember.
So, the real issue is can a Taylor City Councilmember use, or anticipate using State law, TLGC, Section 171.004, the affidavit and recusal as described in the presentation, to abrogate the Taylor City Charter, Section 4.2, Councilmember conflict of interest qualification requirement?
It makes one wonder why even have the charter provision requiring a Councilmember to vacate the office if that Councilmember can waive, or abrogate, the qualifications necessary to be a Councilmember by signing an affidavit?
A former Mayor, Rod Hortenstine, was told by the City Attorney he had to resign due to such conflict of interest, Mayor Hortenstine resigned "immediately," as required by the Taylor Charter provisions. He stated he did not want to resign, so why didn't he just sign an affidavit? Or, maybe Ted Hejl has reasons for saying something different now?
The answer is the Councilmember qualifications and contract sections of the Taylor City Charter are two different sections and trying to mix them is deception in an attempt to control council positions.
This is a fundamental law, order, and integrity test. Can the majority of our City Council be relied upon to follow and support our laws and ethics ordinance? If they can't be trusted on this, when can they be trusted?
This matter should not be, and is not, about an individual. It is a much more profound and important issue. It is about our ethics, our principles, law and order, and who we can trust with authority and influence over public matters.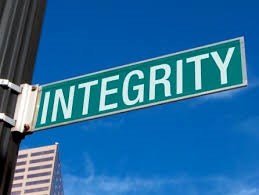 A request to TAG for an opinion on this issue cannot ask TAG to interpret the City Charter. It can ask TAG to provide an opinion on whether or not TLCG, Section 171.004, a Texas law, can be used to abrogate the Taylor City Charter Councilmember qualifications requirements. That is exactly the kind of work TAG says it will do.
The specific questions content that should be submitted to TAG include:
1. Does the Texas Constitution, or any Texas State law, prohibit the Taylor City Charter from establishing the Section 4.2 restrictive prohibition against Elected Officers conflict of interest as determined by Texas law?


2. Can a Taylor City Councilmember, who has a substantial business entity conflict of interest, as determined by Texas Law, use the "affidavit and abstention from voting" provisions of Texas Local Government Code 171.004, to abrogate the Taylor Charter Section 4.2 conflict of interest qualifications requirements?
3. Would it violate the Texas legal doctrine of "Home Rule" if a Taylor Councilmember used Texas Local Government Code 171.004, to abrogate the Councilmember qualifications approved by the electorate as written in Section 4.2 "Qualifications" of the Taylor City Charter?
The issue is not only important to Taylor, there are other cities in Texas with charter prohibitions against councilmembers having a conflict of interest with their city. The Hutto City Charter, Section 13.03(d) totally forbids any councilmember or city employee conflict of interest. Yet, Hutto's contracts must, like all other cities, comply with State law requirements.
Can Hutto's city charter prohibition against conflict of interest be abrogated by a TLGC 171.004 affidavit and recusal? If so, they should know, and so should our District and County Attorney. Criminal law is involved.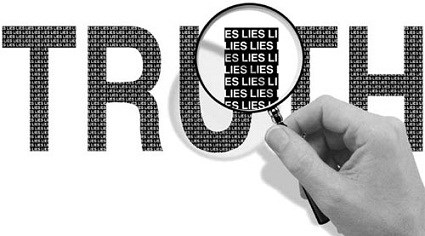 So, a TAG opinion would be of significant interest to Taylor, Hutto, and other cities, with conflict of interest prohibitions. The District and County Attorney should know, because criminal law is involved. There would be many city attorneys questioning a ruling that allowed Texas State law to overrule, or abrogate, their more restrictive "Home Rule" prohibitions against conflicts of interest.
The contracts of all cities are expected to comply with State laws. But, can those State laws, extended by any means, abrogate more restrictive Councilmember qualification requirements? Those probable questions and the obvious answers are good reasons why Ted Hejl does not want to submit the issue to TAG for an opinion. TAG published opinions are read statewide and have tremendous legal impact.
It was no mistake that Hejl cast the illusion that TAG would not give an opinion on the Councilmember conflict of interest issue. He had plenty of time to research. He had a professional obligation to the City. It takes less than five minutes to find all the TAG opinions on city charters and TAG's parameters for giving charter opinions. But, he hustled past that critical information in the presentation.
Hejl failed to faithfully present the truth about TAG opinions on Texas city charters. Ted Hejl denies that the Taylor Housing Authority (THA) is a division of the City although TAG says it is. He ignored a THA plea for legal help against criminal activity that cost the City millions. He failed to properly administer the non-profit entity that owns the athletic fields on the North side of town. He had a dead person as President of that non-profit board for years and did not file the required annual documents for years. A non-profit scheme, that Hejl ignored, is how THA lost $ millions.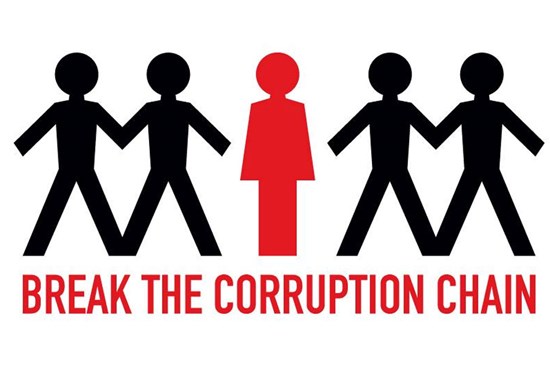 Hejl now claims the Taylor City Charter section on contracts can abrogate the qualification requirements for a City Councilmember through the use of State contract laws.
Ted Hejl contracted to provide the City with timely and accurate legal advice. It doesn't appear he has done that job well for quite some time. His legal advice and actions, or inaction, seem to always be crafted to serve the "good old boy network."
The Taylor City Council should request a TAG opinion asking, at least, the questions indicated in this article. The request would have to go through the County Attorney. It is probable that Councilmen Gonzales and Garcia would support that action. Unlikely that Councilmen Rydell or Ancira would, since they appear to have a stake in Hejl's illusion, not being transparent, and not willing to make such a request to properly resolve the issue and honor their oaths to the community.
If the County Attorney will do his job honestly, Taylor can get a TAG opinion on the Councilmember qualifications issue.
Taylor citizens should consider whether or not the City Attorney's behavior has been, and will be, faithful to our City Charter and ethics ordinance. The record indicates he will not support our Charter and ethics ordinance and should be immediately replaced.
___________________________________________
"Corruption in our courts and government will not be stopped by those at the top, they benefit too much. It can only be stopped from the bottom, by each voter becoming informed and holding city and county elected officials responsible.
Tom Mowdy - Like my Facebook and get automatic updates - SEE LINK BELOW