Home
❭
News
❭ Taylor City Councilwoman Christine Lopez attacks Freedom of Speech and Freedom of Association with lawsuit.
Taylor City Councilwoman Christine Lopez attacks Freedom of Speech and Freedom of Association with lawsuit.
By Tom Mowdy
Taylor, TX. January 23, 2017 – Taylor City Councilwoman Christine Lopez filed a defamation lawsuit claiming this writer defamed her "Black Stallion Lawn Care Service" business causing her to lose a contract with the City, and she is demanding $100,000 in damages. The lawsuit was filed with Williamson County on January, 10, 2017, and served to me on January 23, 2017.
The lawsuit is absurd, false, and without merit. I have never written or spoken a derogatory word about the abilities or quality of Black Stallion Lawn Care Service. Lopez's contract problems were made by her own failures.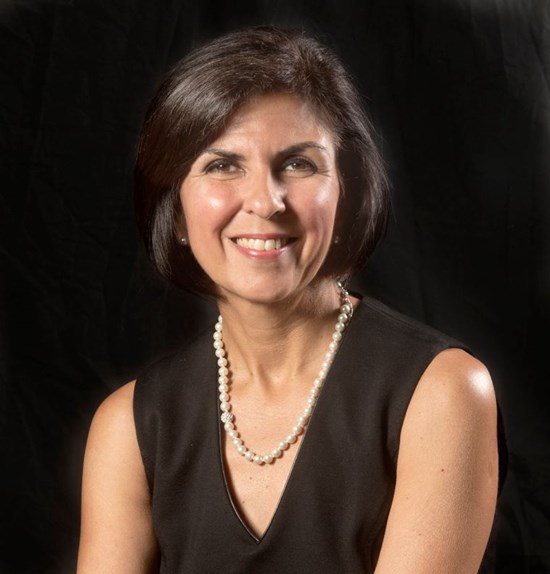 Taylor Councilwomam Christine Lopez
Councilwoman Lopez has violated her oath of office and the Taylor Ethics ordinance. She is illegally occupying a City Council seat by refusing to resign as required by Section 4.2 of the Taylor City Charter.
Section 4.2 disqualifies and requires resignation of a Taylor City Councilmember who has a substantial business entity conflict of interest with the City. Her own actions and admitted conflict of interest have caused her business, Black Stallion Lawn Care Service, to be denied a contract with the City by the legal votes of Taylor City Councilmembers.
Councilwoman Lopez blames me because she could not get enough votes to approve her business contract with the City.
It is not a question of whether or not Councilwoman Lopez has a conflict of interest. She has filed a sworn affidavit with the City admitting the conflict. But, she claims that allows her to void the City Charter and recuse herself from any voting involving the conflict of interest.
This scenario is not new for Taylor. Former Mayor Rod Hortenstine was forced to resign for the same reason in 2010. He was not allowed to recuse himself. He cited the City Attorney, Ted Hejl, as quoting the conflict of interest provisions of the City Charter as the reason for his resignation. Nothing has changed since then. Ted Hejl has never attempted to explain the difference between the Hortenstine and Lopez situations.
Councilwoman Lopez's actions appear greedy, angry, and vengeful. She wants to deny my rights as a citizen of the United States and Texas and to punish me for speaking freely about a matter of public concern and communicating my thoughts and opinions to Taylor's elected officials. I have earned those rights serving in military combat defending our nation and it's precious freedoms.
Councilwoman Lopez has refused to publicly explain or respond to any questions I have raised about her Taylor City Charter Section 4.2 "Qualifications" violation. She has not taken any positive action, such as formally requesting the City Attorney provide a written opinion regarding the Taylor City Charter. An opinion that can be legally tested. Councilwoman Lopez has refused to take any valid and responsible legal action to prove her position and has thereby created public doubt and her business contract problem.
Lopez is attacking a citizen's rights to freedom of speech and freedom of association, rights that are guaranteed by the U.S. and Texas Constitutions. She is attempting to cloak that attack, and her unacceptable actions, under the guise that I have defamed her business, Black Stallion Lawn Care Service. Councilwoman Lopez is blatantly attempting to silence criticism of her illegal political behavior and failure to observe her solemn oaths.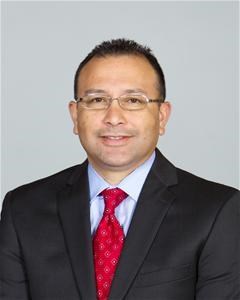 Taylor Mayor, Jessie Ancira
Unfortunately, Councilwoman Lopez's behavior is condoned by Mayor Jessie Ancira and Councilman Brandt Rydell in their attempt to retain her illegal supporting vote on the Council. Together, these three Councilmembers have denied responsibility and refused to call for criminal investigation and accountability for the more than $2.5 million in property and continuing $ millions in cash flow transferred to non-profit entities that took control of Taylor Housing Authority (THA) assets.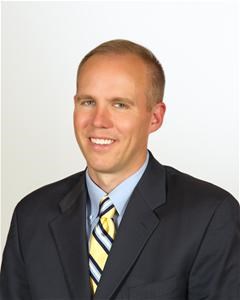 Taylor Councilman Brandt Rydell
The money transfers began in 2008, were concealed by the City Attorney, and have caused a significant financial loss to THA and enriches those who now control the improperly transferred property. The losses have caused a severe reduction in THA's ability to perform it's community support mission and that is harmful to Taylor's most vulnerable citizens.
Mayor Ancira and Councilmembers Rydell and Lopez have refused to demand a criminal investigation of the transferred property and to recognize multiple Texas Attorney General Opinions and Texas Court rulings that THA is a division of the City. Their deliberate and coordinated failures appear to be an effort to protect the Taylor City Attorney, Ted Hejl, and the "Old Boy Network" that has controlled and avoided justice, and plagued and drained Taylor resources for decades.
Texas "Anti-SLAPP" laws provide strong protection for free speech and the right to freely communicate with elected representatives on matters of public concern.
I have retained Osborn Law Firm, P.C., founded by former Taylor City Councilman, Chris Osborn, to defend my rights. The Texas Citizens Participation Act ("TCPA"), enacted in 2011, encourages and safeguards the constitutional rights of persons to speak freely and otherwise participate in government. Mr. Osborn will file counterclaims and a motion to dismiss this frivolous lawsuit and seek recovery of any attorney's fees needlessly incurred due to this attack on my rights to free speech.

__________________________________________________________
"Corruption in our courts and government will not be stopped by those at the top, they benefit too much. It can only be stopped from the bottom, by each voter becoming informed and holding city and county elected officials responsible.
Tom Mowdy - Like my Facebook and get automatic updates - SEE LINK BELOW