Taylor Press gets it wrong!
May 4, 2016, Taylor TX. - The Taylor Press Editor, Richard Stone published an article on May 4, 2016, with the headline "City is Powerless Over THA." But, his headline is wrong.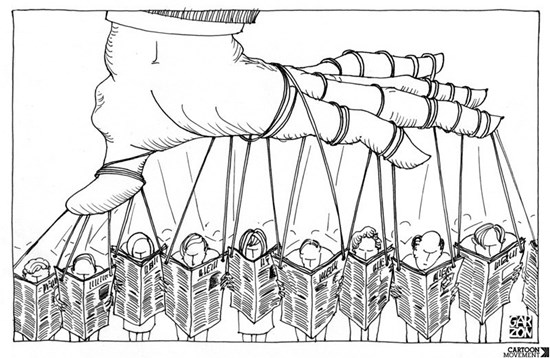 Despite what Richard Stone reports in his Taylor Press article, The City of Taylor is not powerless over the Taylor Housing Authority. The Taylor Housing Authority is a division of the city subject to all the municipal laws of the city. Just like a department of the city.
The Texas Attorney General has ruled municipal housing authorities are divisions of the municipalities and are therefore subject to the control of the elected municipal leaders. Bottom line is the City of Taylor has complete authority over the Taylor Housing Authority.
In addition to the Attorney General's opinions, there are the Texas court rulings. Specifically, Texas courts have uniformly confirmed and ruled that municipal housing authorities are "divisions" of the municipalities. Multiple confirmed court decisions, like the extract below, generally state:
"Texas authorities presented with the issue have uniformly held municipal housing authorities to be "divisions" of municipalities and, as such, subject to the laws applicable to municipalities. Miers v. Housing Auth. of Dallas, 266 S.W.2d 487 (Tex.Civ.App.-Dallas 1954, writ ref'd n.r.e.); Aetna Casualty Surety Co. v. Glidden Co., 283 S.W.2d 440 (Tex.Civ.App.-Eastland 1955), rev'd on other grounds, 291 S.W.2d 315 (Tex. 1956); Attorney General Opinions JM-687 (1987); JM-573 (1986); MW-132 (1980)."
The claimed "authorities" Stone cited in his article, gave no legal or other evidence for their opinion positions. While Stone had the credible Texas Attorney General opinions and the court rulings available, he ignored that evidence and presented the easily disproved statements by individuals who should know better. One of those is Taylor's Mayor, Jessie Ancira.
Stone did not do his homework and demonstrated a low standard for the fourth estate. If Stone wanted to do his homework, he should have started by asking the Taylor City Attorney for an opinion. That is the legal authority who should be answering the question for the city.
I do not believe the Taylor City Attorney will respond with an opinion that differs from the Texas Attorney General or Texas courts. And, I wonder why our City Mayor, Jessie Ancira, has not asked the City Attorney for an opinion and published that opinion for citizens to examine?
So far, despite Texas law, the Attorney General's published opinions, and Texas court decisions, Mayor Ancira has denied any Taylor City responsibility for the THA which, without adequate oversight, managed to lose over $2 million plus annual revenues exceeding $700,000 to a swindle. That swindle has been continuing since 2008.
The question is why was the Taylor Press Editor so eager to destroy his own credibility to please Taylor City Hall?
__________________________
"Corruption in our courts and government will not be stopped by those at the top, they benefit too much. It can only be stopped from the bottom, by each voter becoming informed and holding city and county elected officials responsible."
Tom Mowdy - Like my Facebook and get automatic updates - SEE HOME PAGE FOR LINK
_________________________