Wilco Commissioners Legal Bill Over $123,000 and Climbing
WILCO COMMISSIONERS' LEGAL BILL
OVER $123,000.00 AND CLIMBING
The Williamson County Commissioners Court legal expense for the Lloyd case is now over $123,000, and climbing. The Commissioners are being sued for civil rights violations, asking religious and political preference questions, while conducting government job interviews.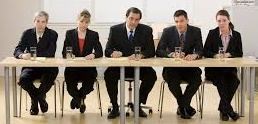 Where will this end? Will taxpayers be forced to pay the legal costs to create a "right" for Commissioners to ask religious questions during a judicial appointee interview?
The Commissioners claim the Constable is a political position and the questions are appropriate. But they forget to say the interview was for an appointee to fill an unexpired term and citizens will not know the answers to those interview questions, and citizens cannot ask their own questions like they could in a political campaign?
The Commissioners certainly cannot announce an individual's religion and political beliefs to the public, but, will somehow use that information? Why should citizen's spend tax dollars to create a government right to determine and keep such information from citizens?
Legal or not, American citizens should not be required to answer questions about their religion for any government job. Such questions can only degrade our Constitution and religious freedom principles.
The itemized invoices for the Commissioner's $123,697.52 Lloyd case expenses are shown below. That total does not include County Attorney, the five Commissioners, or WCCC staff time spent on matters of the case.
Bracewell & Giuliani LLP Invoice Listing

as of:

9/25/2014

DATE

INVOICE

AMOUNT

CUMULATIVE TOTAL

13-Aug-13

21555702

$ 5,593.87

$ 5,593.87

11-Sep-13

21558210

$ 11,586.46

$ 17,180.33

8-Oct-13

21560910

$ 6,003.55

$ 23,183.88

8-Nov-13

21563574

$ 3,164.41

$ 26,348.29

10-Dec-13

21566690

$ 3,676.90

$ 30,025.19

16-Jan-14

21569461

$ 4,140.35

$ 34,165.54

11-Feb-14

21572157

$ 4,865.05

$ 39,030.59

10-Mar-14

91574642

$ 262.50

$ 39,293.09

13-May-14

21581764

$ 5,862.70

$ 45,155.79

11-Jun-14

21584338

$ 13,535.61

$ 58,691.40

24-Jul-14

91588717

$ 13,445.12

$ 72,136.52

25-Sep-14

91593179

$ 51,561.00

$ 123,697.52

NOTE: Legal cost only. The CUMULATIVE TOTAL does not include the cost of the County Attorney, the five Commissioners or WCCC staff time required for the case.