WILCO Commissioners Fail to Respond to Open Records Request
Williamson County Commissioners Fail to Respond to Open Records
Request for Documents Justifying Contractor Pay Rate Increases
The Williamson County Commissioners Court failed to respond to an open records
request for public documents the court used to justify up to 96% pay rate
increases for road bond contractors.

On June 12, 2014, the Wilco Judge's office confirmed receipt of the certified written
request made by Tom Mowdy, the Democratic candidate for Williamson County Commissioner Precinct-4. Texas law requires the Commission provide the requested documents within ten days from receipt of the request, or provide a notice of delay and set a date and time the information will be provided.

Mowdy's letter requested copies of the "regional Consumer Price Index" document and
market rate salary information a Wilco spokesman, Mr. Bob Daigh, identified as
justification for a 96% contractor pay rate increase. Mr. Daigh's justification statement was recorded in a May 14, 2014, Austin American Statesman article.

The Statesman article reported the Republican Wilco Commissioners Court determined the large increases were justified based on a regional Consumer Price Index (CPI) and market rate information. One hourly rate was increased 96% to $283.25 per hour. That rate pays more than $569,000 a year for one contract employee.

The justification question is a matter of significant concern when the Consumer Price Index and the Social Security Cost of Living Adjustment data are considered. As shown in the chart, both indicate the high pay rate increases are excessive and cannot be justified.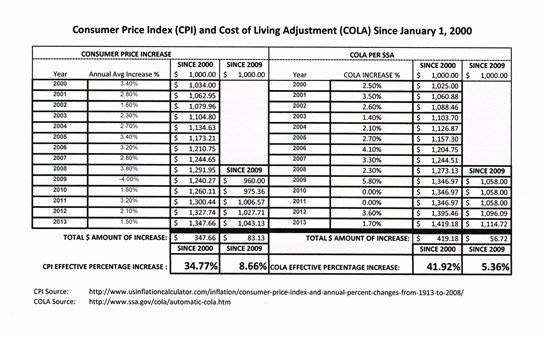 HNTB Inc. is one of the contractors that received the large pay rate increases. The HNTB Political Action Committee (PAC) made campaign fund contributions to the current Wilco Commissioners before the pay raises were approved.

The Williamson County Commissioners Court's failure to promptly provide the information used to justify the contract pay raises is a violation of Texas law and casts suspicion on the validity of the pay rate decision.

Considering Williamson County's record high public debt, the CPI and COLA data, Mowdy believes the pay raise cannot be justified. If so, Mowdy believes the Court's behavior is immoral and observes that not one current Commissioner has objected. The behavior conceals information the public has a right to know, and demonstrates the Commissioners Court's arrogance and culture of disrespect for our democracy, our tax dollars, and Williamson County citizens.
--------------------------